My new spring shoe purchase (see yesterday's post ) has brought to mind a vintage shoe staple I am determined to add to my wardrobe this spring. 
The classic  Spectator Shoe.  
Preferably in navy & white . . .

(photo courtesy of Fashion Preserve )
While the original spectator style was pretty basic, today's modern designers have put quite a spin on them:
I found this lovely pair over at The Preppy Princess but no further information was to be found . . .
This jazzy pair is from designer D&G  ~~ The Lucy T Strap for a mere $499.00 . . .
A lovely offering from the tasteful Marc Jacobs, coming in at $470.00 . . .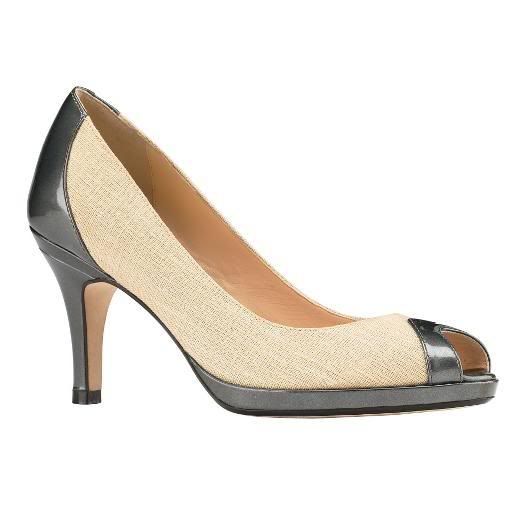 The epitome of the perfect summer high heel, in my humble opinion . . . while open toe is generally frowned upon, this manages to be elegant & refined ~~ perfect pedicure required . . .   the Nami Air OT Pump on Canvas/Anthracite by NIKE AIR (???!!!)   $295.00 isn't bad if they offer the comfort of a running shoe . . .


From Shoes and Your Mom. . .Salvatore Ferragamos  in the classic style . . . worn once . . . $300.00
(photo courtesy of A Suitable Wardrobe)
And yes, we love to see the gentlemen sport them . . .
" 'Cause every girls crazy 'bout a sharp dressed man . . ."